Tiny DevOps Team Coaching
Is your development constantly behind schedule?
Despite countless attempts to streamline processes, improve estimations, and working overtime, things simply don't meaningfully improve. Your team is distracted by constant fire-fighting, instead of developing new features the business needs. Frequent outages and constant bugs are causing the company to bleed money, customers, and reputation, and the business's need for technical complexity is constantly increasing, making the problems worse, not better.
Imagine your dev team shipping FASTER than expected!
What would it do for your business if you could finally get your engineering team working like a well-oiled machine, once and for all?
Planning meetings are quick, optimistic, and forward-looking. The team is productive, everyone goes home on time, and morale is high.
Your team is not constantly fighting fires, but can focus on delivering features and innovations that are actually valuable to the business.
My Tiny DevOps Team Coaching is the solution
Countless others have been in your situation before you, and have come out the other side. Often all it takes to get unstuck is someone with the right experience to guide your team to success. Book the next spot on my calendar. Why?
I've helped many small teams like yours achieve DevOps success
I have experience as a software developer
I have experience as a systems engineer
I have experience as a technical manager
I have experience as an entrepreneur
Combined, I have the experience to help your team succeed, and I have a track record to prove it
Here's how it works
In the first week, I will get to know you and your team. Together, we will define and document the current state of your software development team, from the individual contributors and their specific roles, to the tools and processes used.
Then we will identify your main goals for improvement, and the roadblocks preventing success. Afterwards, we agree to a set of specific objectives, tactics, and a timeline that fits the desires and culture of the team.
I will begin attending your team's regular meetings, as an observer, and to offer feedback, as we decide is appropriate, and I will conduct trainings and workshops on topics we identify as necessary for team improvement.
At bi-weekly intervals, or as agreed, I will meet with your key team and project leaders, to touch base on the ongoing progress, discuss next steps, and make adjustments to our plans as necessary.
I will keep you updated on the progress on our key metrics on at least a monthly cadence, for as long as it takes to achieve the success you desire for your team.
Pricing
My team coaching is priced on a monthly basis, for as many or as few months as your team needs. The price is €10,000 per month.
You can apply using the button below, but before you do, let me first say this:
Coaching is not for every team. We will go deep. You and your team must be prepared to change habits, routines, and processes.
Change can be scary. It's hard for everyone. But if you want things to be better, if you want to deliver more business value, you have to change something. If you think you're ready, here's the link to apply:
Don't take my word for it
Here's what others have said: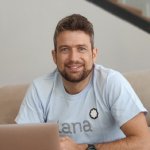 I consider Jonathan a great engineer with clear focus in creating high-quality and robust products. He has brought to Lana best practices from his vast experience as engineering in DevOps.
**Pablo Muñiz**, CEO, Lana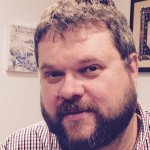 Jonathan's deep experience with Kubernetes enabled him to provide valuable insights to the team, going above and beyond what we were expecting when we hired him.
**Krijn Mossel**, Cloud Native Consultant, Container Solutions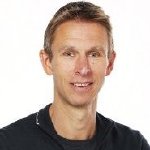 Jonathan's impact was positive, building a team, with a sense of humor, and delivering team results. He brought a positive spirit, which was needed in a negative atmosphere.
**Ronald van Drunen**, Director of eCommerce, Bugaboo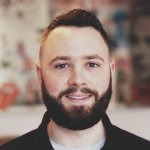 Jonathan works hard to build an atmosphere where everyone feels comfortable to speak up and be heard which directly benefits each team member and has a positive impact on the team's output.
**Jordan Sykes**, eCommerce Dev Manager, Bugaboo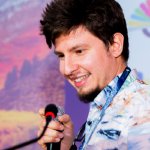 With all the discussions about the product, the way we were working, the relationship with the client, I believe I learned a ton from you!
**Jonatas Baldin**, Cloud Native Engineer, Container Solutions
Still have questions?
What happens after I apply?
I will review your application and reply by email, typically within one business day, with any immediate follow-up questions, and to schedule a preliminary conversation.
What can I expect in the preliminary conversation?
The primary objective is to get to know you and your business goals, and ensure that we're both confident that I can help you achieve them. As a next step, I will follow up by sending you a formal proposal, available start date and timeline, and payment terms.
What happens after I pay?
Once you pay, your kick-off date is locked into my calendar, and I'll begin the preparatory work for meeting you and your team on the agreed kick-off date. From this point forward, we will be in direct communication about every aspect of your team's Team Coaching.
How long is the waiting list?
Due to high demand, and the time-intensive nature of a Team Coaching, it will typically be at least a few weeks, and sometimes much more, before I can commit to kicking-off the process with your team. But I'll be up front with you about timelines on our preliminary call, so you know what to expect, and how to plan!
Who are you, anyway?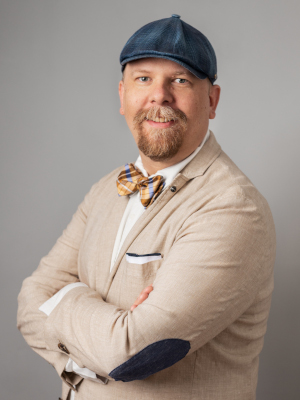 Hi! I'm Jonathan Hall, and 15 years ago a disastrous multi-day technical failure sparked a life-long specialization in improving processes to avoid such needless pain.
Since then, I have worked with many teams on problems big and small, from the highly tactical, like improving coding practices, to the more strategic, like organizational restructuring. And what may be surprising to some is that in my experience, and without exception, my biggest successes have been on the smallest teams.
Much of the DevOps literature out there focuses on hyper-growth companies like Google, Netflix, and Uber, but it is my firm belief that with the right mindset, agile and DevOps principles can be at least as effective—nay, more so—on "tiny" teams.
Apply now!
There's no reason to live the frustration of delayed releases any longer.
Availability is limited
I'm only available for a few Team Coaching engagements per year, and scheduling is first-come, first-served. The sooner you apply, the sooner we can get your software delivery process unstuck!