Tiny DevOps Process Roadmap - €7,500
Do you suspect that your development process is broken but you don't know what to do about it?
Software always ships late. Technical complications, scope creep, and other surprises always seem to get in the way of shipping on time.
Software delivery takes ages. A simple typo fix, which by all rights should take only minutes to deploy, takes days or longer.
Customer-facing outages keep stacking up. Long, helpless nights. 3am alarms. Nothing you try seems to get outages under control, and it's becoming an embarrassment.
What if you knew exactly what needed to be done to fix your dev process?
What if someone could write a customized process implementation plan that was proven to work?
Imagine a future where:
Your team never ships software late. The highest-priority tasks are always completed on time, or with time to spare.
Software is constantly being delivered. Instead of waiting days or weeks for an important business change, it can be available to customers within hours or minutes.
Service outages are rare, and when they do occur, recovery is easy and quick.
My Tiny DevOps Process Roadmap is the solution
You are not alone in your frustrations. I've been there myself, many times, and can help guide your team to success. Book the next spot on my calendar. Why?
I've helped many small teams like yours achieve DevOps success
I have experience as a software developer
I have experience as a systems engineer
I have experience as a technical manager
I have experience as an entrepreneur
Combined, I have the experience to help your team succeed, and I have a track record to prove it
Here's how it works
Over the course of one to two weeks, I will get to know you, your team, architecture, and other relivant details. Together, we will define and document the current state of your software development team, from the individual contributors and their specific roles, to the tools and processes used.
Then we will identify your main goals for improvement, and the roadblocks preventing success. Finally, we agree to a set of specific objectives, tactics, and a timeline that fits the desires and culture of the team.
About a week later, I will provide you with a detailed roadmap, complete with next steps and contingency plans, to get your team to the next level of performance.
Ready to start?
Are you ready to take control of your software development team's future? Great! Sign up for my next Process Roadmap opening!
Don't take my word for it
Here's what others have said: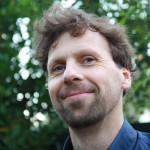 Jonathan discussed his findings with us, but also strategies on how to onboard new developers, development environment and CI setup, and solutions for more long-term problems our product needed to solve beyond its initial release. Jonathan is anything but dogmatic, very open minded, but also very serious about quality and sound reasoning.
**Alexander Kaiser**, Principal Architect, Textkernel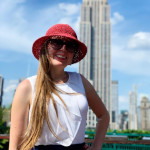 We came up with good improvements on the process and working together as a team, with the processes being agreed and created by all the team together, not just the management.
**Anita Kalmane**, Scrum Master, Bugaboo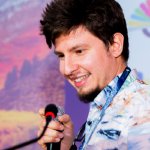 Great technical skills, flawless communication, and a good sense of humor. hahah
**Jonatas Baldin**, Cloud Native Engineer, Container Solutions
Still have questions?
What happens after I sign up?
I will contact you within a day or two, with some preliminary questions, and to schedule a preliminary conversation.
What can I expect in the preliminary conversation?
The primary objective is to get to know you and your business goals, and ensure that we're both confident that I can help you achieve them. If everything is aligned, I will follow up with a proposed schedule and payment options.
What happens after I pay?
Once payment is received, your start date is locked into my calendar, and I'll begin the preparatory work for meeting you and your team on the agreed kick-off date.
Who are you, anyway?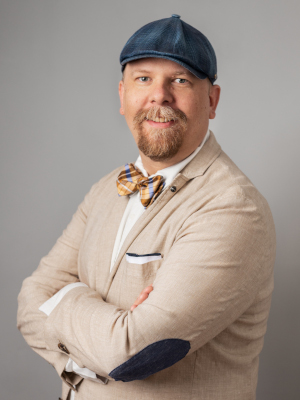 Hi! I'm Jonathan Hall, and 15 years ago a disastrous multi-day technical failure sparked a life-long specialization in improving processes to avoid such needless pain.
Since then, I have worked with many teams on problems big and small, from the highly tactical, like improving coding practices, to the more strategic, like organizational restructuring. And what may be surprising to some is that in my experience, and without exception, my biggest successes have been on the smallest teams.
Much of the DevOps literature out there focuses on hyper-growth companies like Google, Netflix, and Uber, but it is my firm belief that with the right mindset, agile and DevOps principles can be at least as effective—nay, more so—on "tiny" teams.
Apply now!
Don't waste any more time with a broken development process. Sign up for my Tiny DevOps Process Roadmap.
Availability is limited
I can only take on a limited number of Process Roadmap engagements per year, so get your spot reserved!