Code review isn't just about code
April 6, 2021
When you review a pull request, what do you look for?
Bugs? Misspelled words? Broken error handling? Missing unit tests?
That's all fine and good. But there's one aspect of pull request review that I think usually does not get enough attention: Metadata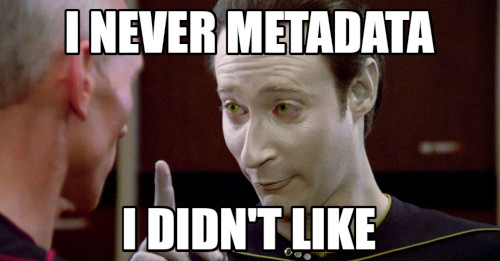 The pull request title and description, as well as the individual commit messages (and each commit's contents) are all important parts of a pull request, and deserve attention during a review.
To get you started thinking about this, here are some things I always look for when reviewing a PR:
Does the content of the PR match the title?
Does the PR description adequately explain the intention? (i.e. If you must ask for clarification, the description is probably lacking)
Does the PR address one concern (i.e. a single bug fix, a single refactor, or a single feature)
Does each commit message make sense in isolation? (i.e. "Bugfix" or "commit a missing file" don't pass muster)
Related Content
"Readability" is subjective
Ask yourself: Will the least experienced developer likely to read this code be able to understand it?
Go Code Roast #2: readability.js port
In this video, I roast a port of a Mozilla Javascript library, [readability.js](https://github.com/mozilla/readability) to Go.
Go Code Roast
In this video, I roast some Go code! That is, I review it as if it were submitted as part of a job application screening. I talk about what I like, what I don't like, and how I would do things differently.
Get daily content like this in your inbox!
Improve your software delivery
I write daily about improving software delivery. Sign up to get tips directly in your inbox. I promise to respect your inbox, and abide by my privacy policy.