"Tiny DevOps" Video Course
A Self-Paced Tour of the Fundamentals of DevOps
Are you confused by DevOps?
Ask three people what "DevOps" means, and you're likely to get four answers. Then when it comes to actually doing DevOps, opinions diverge even more!
What does DevOps actually mean?
How does DevOps relate to and differ from Scrum, Kanban, or other agile practices?
Is DevOps appropriate for your small team or project?
How should you choose your DevOps tools?
How can you introduce DevOps to your team?
As a software developer, how can you learn to do DevOps?
Should your team use Jenkins or Travis-CI? AWS or Azure?
Imagine having clarity on DevOps
How would it feel for a DevOps expert to give you the answers you need…
Learn what DevOps actually means
Learn how DevOps relates to Scrum, Kanban, and other agile practices, and how they differ.
Learn when DevOps is appropriate for a team or project
Learn how to choose the right DevOps tools
Learn how to introduce DevOps to your team
Learn to do DevOps, as a software developer
Learn which tools to use (and when the tools don't matter!)
The "Tiny DevOps" Video Course cuts through the confusion
All of these questions, and many more, are answered in my self-paced "Tiny DevOps" Video course. Why spend hundreds of hours of learning things the hard way when the answers are all right here in one place?
Who is this for?
This course is for anyone involved in software delivery, who wants to gain an understanding of DevOps, to improve the software delivery process.
Frontend and Backend developers
Technical leads
Systems Administrators
Systems Engineers
Test Automation Engineers
Many aspects of this course are also appropriate for other roles, as well:
Manual QA testers
UX/UI Designers
Content creators
Product/Project Owners & Managers
Scrum Masters & Agile Coaches
Technical Trainers
What will I learn?
This course will provide you with a solid jumping-off point, to begin transitioning to DevOps principles immediately. I will teach you the fundamentals of DevOps, including:
The reason for DevOps, why it was created, and how it relates to "Agile"
DevOps as a mindset, more than a set of tools or practices
How to begin implementing DevOps on your team or solo project
An explanation of each of the 7 core phases of the DevOps software delivery cycle
Proven practices and how you you can start them:

How to do easy, and effective post-mortems and retrospectives
Trunk-based development (and why Git-flow is anti-Agile)
A dev environment optimized for small iterations
Continuous Integration, and what it really is (hint: It's not automated tests)
Dynamic review environments
Building your software for every change (Continuous Delivery)
Deploying every change to your software (Continuous Deployment)
Automatic configuration of your software

And much, much more!
100% Money-Back Guarantee
Don't put off improving your team with DevOps practices! If you're not completely satisfied with the Tiny DevOps Video course, just let me know and I'll give you a full refund.
About the Instructor
Hi! I'm Jonathan Hall. 15 years ago, a disastrous multi-day technical failure sparked a life-long specialization in improving processes to avoid such needless pain.
Since then, I have worked to mentor many teams and individuals, on problems big and small, from the highly tactical, like improving coding practices, to the more strategic, like organizational restructuring. And what may be surprising to some is that in my experience, and without exception, my biggest successes have been on the smallest teams.
Much of the DevOps literature out there focuses on hyper-growth companies like Google, Netflix, and Uber, but it is my firm belief that with the right mindset, agile and DevOps principles can be at least as effective—nay, more so—on "tiny" teams.
Ready to start?
The Tiny DevOps Video Course is still in production.
Sign up now, and be the first to find out when registration opens up!
Don't take my word for it
Here's what others have said about other teaching by Jonathan Hall: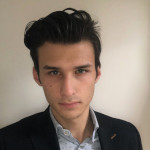 I'm not a fan of workshops, but Jonathan's didn't feel like one. He started with entertaining examples that got me listening and before I knew it I was learning the basics of something I had never considered learning about. Thanks to Jonathan my colleagues call me a Git rebase expert, and I'm grateful for people like Jonathan who can lower the barrier to learning something.
— Mitchell de Rijcke, Senior Node.js Developer, RIJX.com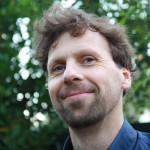 Jonathan kept the discussion in the workshop open and productive at the same time, and his technical expertise is excellent.
— Alexander Kaiser, Principal Architect, Textkernel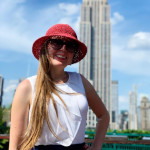 Jonathan helped us learn how to create processes from scratch, without previous experience. He was good at providing theory and previous working examples and guiding us to come up with something that works for ourselves.
— Anita Kalmane, Scrum Master, Bugaboo
Frequently Asked Questions
What is the format of the course?
The course consists of pre-recorded video lectures, and suggested supplemental reading.
How much of a time commitment does the course involve?
The course is still under active development, but expect approximately 6 hours of video material.
Can I skip some videos, or watch out of order?
Later videos are meant to build on concepts presented in earlier videos. But of course you are free to skip around. Some lectures are also specifically for certain roles (i.e. developers), and are labeled as such, so you may choose to skip some if you work in a different role.
How can I ask you a question?
All students have access to my private email address, as well as scheduled office hours via Google Hangouts, to ask any questions relevant to the course material.
How long will I have access to the course material?
You have access to the course material and office hours for a full year, from the time of purchase.
Do you offer any discounts?
Group discounts are available for groups of 10 or more. Please send me an email to discuss your group's needs.
What tools do I need?
No specific tools are required to benefit from this course. Some examples do refer to specific tools, such as IDEs, CI pipelines, etc, but the principles discussed are generally relevant to any other tools as well.
I have other questions!
Great! Send them to me, and I'll be happy to answer!